Frequently Asked Questions (FAQs)
How can I upload files to my Lifecard?
You can upload files to your Lifecard via our phone or web apps.
To upload a file or image to your attachments section of your Lifecard follow these steps.
Login to your Lifecard
Click on Health Record and Attachments
On the web app click 'add attachment' on the phone app click the + button on the bottom right of your screen
When you use the web app you can upload PDFs, JPGS and PNGs whereas if uploading via the IOS or Andriod App, you can just upload items from your Camera Roll.
Webapp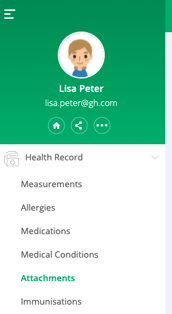 Phone