How to setup and connect Stripe
Setting up and connecting Stripe to HotHealth
Firstly, login to your site and go to the manager dashboard.
Scroll down to Organization Settings.
Click on Stripe Account.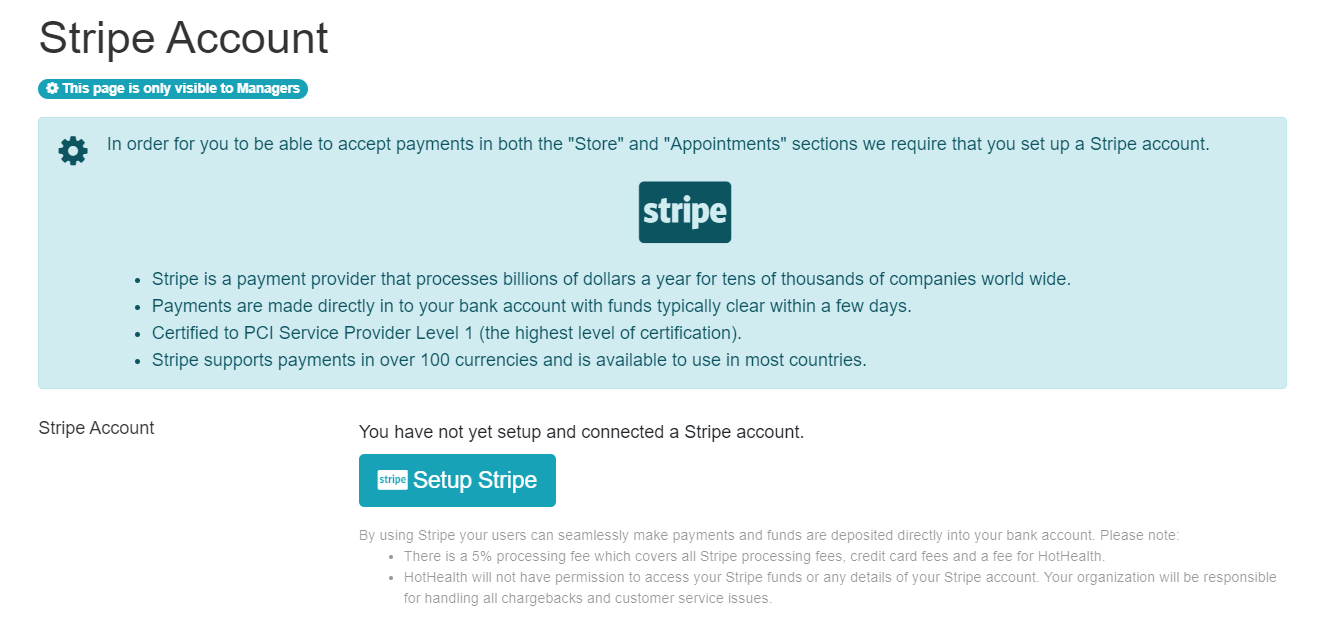 Then click the Setup Stripe button.
If you do not have an account, fill in the form.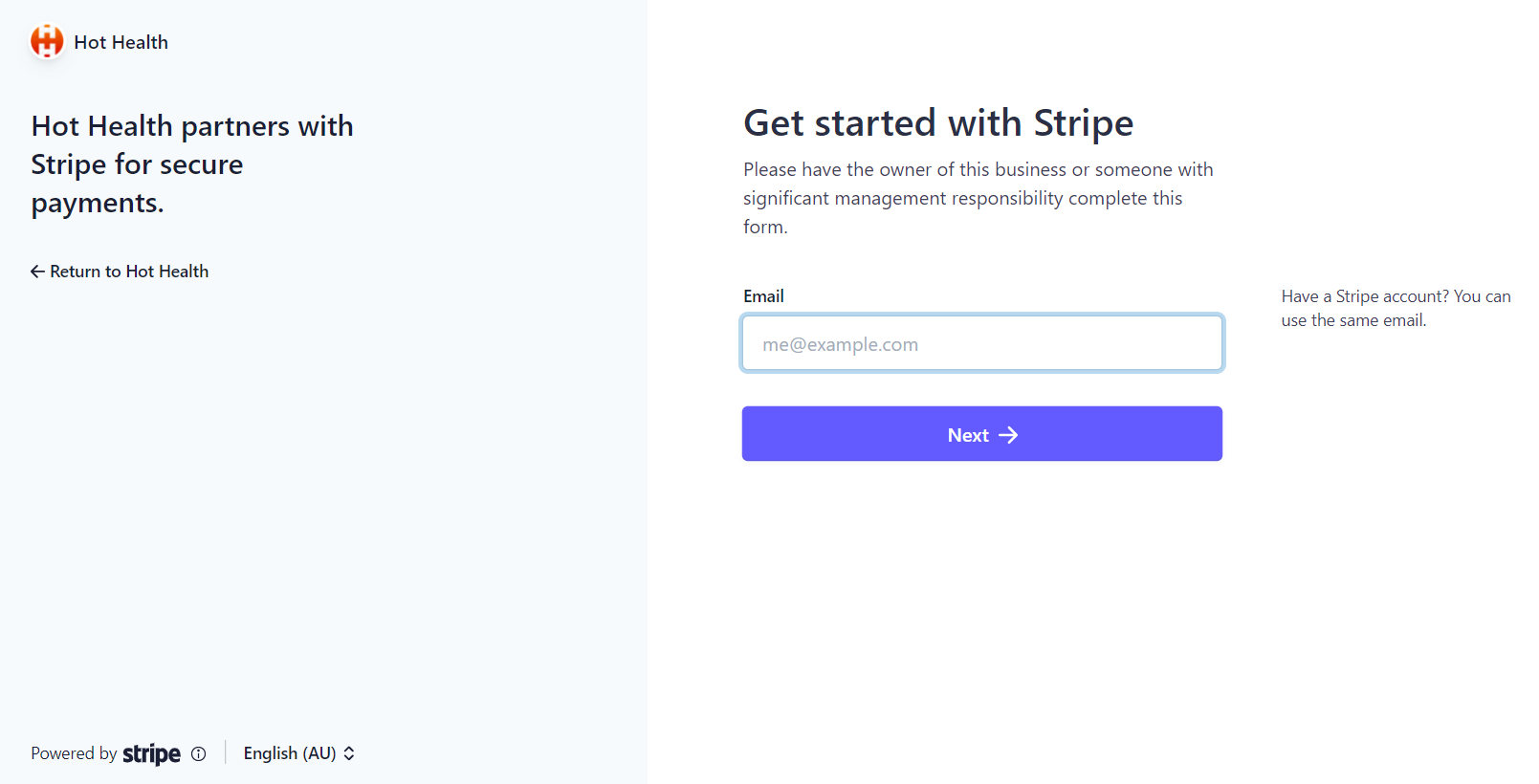 Once the form is complete, click "Authorize access to this account".
You have now connected Stripe to HotHealth.
Choose the currency you want to charge your customers in and click save.